Safer Drivers Course with LTrent Driving School
Complete the NSW Safer Drivers Course and gain 20 logbook hours
The Safer Drivers Course is for learner drivers in NSW under the age of 25, with a minimum of 50 logbook hours, to develop their safe driving skills through theoretical and practical training. Upon the successful completion of the course, they will receive an extra 20 log book hours.
The only safe driving course you will need! You and your friends can join this 5 hour course together and get the bonus logbook hours, all the while learning safe driving techniques and becoming better and more confident drivers.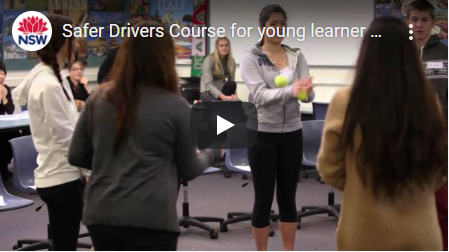 What Is A Safe Driving Course?
The Safer Drivers Course is designed for learner drivers wanting to learn more about becoming a safe driver, reduce risks and anticipate hazard situations by making well-informed decisions on the road.
Through both in-class activities and car coaching sessions, the Safer Drivers Course will help you to be safe long after the driving test. The course is fun, engaging and informative.
Benefits of Attending a Safer Driver Course
Upon completing a Safer Driver Course, you will have a better understanding of being a safe P-plate and defensive driver. Statistically, learner drivers have fewer crashes than provisional drivers. This does not mean that P-plate drivers are less skilled than learners, but rather that they face new challenges on the road. Other benefits once you complete the course includes:
20 logbook hours
Ability to identify hazards on the road
Understanding of how to reduce crash risk
Better understanding of being a safe P-plate and defensive driver
Understanding of low-risk driving techniques
Facilitated by qualified LTrent driver training instructors
Three hour interactive facilitated group discussion
The discussion will involve 10 - 12 learner drivers
Explore behaviours and strategies that lead to becoming a safer driver
There are a number of videos and activities to keep the session engaging
Includes: hazard management, external and internal influences, speed management, following distance, gap selection, and more.
Two hour coaching session with two learner drivers in the car with a driver trainer
Participants will have a number of drives each on a set route
Each of the drives throughout the coaching session are aimed at eliminating the major crash types that occur on NSW roads
Includes: stationary low risk driving, checking your personal compass, recognising and responding to hazards, and more.
Safer Drivers Course Requirements
What Will I Learn?
A Safety Driving Course will explore the challenges that unsupervised young drivers will face after they pass the test. You will learn strategies to deal with:
distractions
external influences
road safety
road rules
importance of thinking ahead
how to drive safely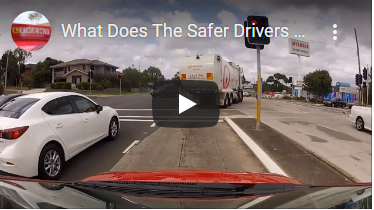 Safer Driver Course Locations
The Safer Driver Course is available across the Sydney region in Bondi Junction, Brookvale, Burwood, Campbelltown, Castle Hill, Chatswood, Coogee, Gymea, Hornsby, Hurstville, Liverpool, Mascot, North Ryde, Penrith, and Sylvania.
The Safer Drivers Course is also available in regional NSW in the following areas: Newcastle and Wollongong.
Enrol online and book securely using Trent's online booking system.
Alternatively, you can give us a call on (02) 8748 4500 to get started.
If you would like to book with a friend, give us a call with your friend's details so we can secure the spot for them as well.
Safer Drivers Course FAQs
What Is the Safer Drivers Course?
The Safer Drivers Course is for learner drivers in NSW under the age of 25, to develop safe driving skills that prepare them for driving solo. Drivers are eligible when they have 50 hours of driving in their logbook, and will receive an extra 20 logbook hours upon successful completion of the driving course.
How Much Is The Safer Drivers Course?
The course is $140. That is $7 per logbook hour! The course is to be paid before attending the first module of the Safer Drivers Course. The cost of the course has been subsidised by Transport NSW.
How long does the Safer Drivers Course go for?
The course is 5 hours long, with 3 hours for the theory based Module 1 and 2 hours of practical lessons on the road take place in Module 2.
How do I book the Safer Drivers Course?
In order to book, you must be on your learner's driver licence, have completed a minimum of 50 logbook hours (not including the 3 for 1 bonus hours) and you must be under 25 years old. If you fulfil all of these requirements, then you can go to our easy online booking system, or speak to one of our friendly team members on (02) 8748 4500.
How many times can you take the Safer Drivers Course?
Each learner driver can attend the Safety Driver Course only once in order to benefit from the 20 hours log book bonus credit. It is important to remember that each person must complete module 1 and module 2 before getting the 20 hours bonus on their log book.
What will I receive after the course?
20 hours entered into your logbook.
Can I do the course in a manual car?
We only offer the course in automatic cars due to the advanced driving locations used. If someone is not 100% confident with the controls of the car, it can be dangerous.
Is this course like a driving lesson?
No, this course is not the same as a professional lesson. You will learn advanced skills for perceiving hazards and responding to them. It is not a lesson on car control.
Please refer to: Types of driving lessons
Or you can directly Book a Lesson with our professional driver trainers.
Is there a discount for Health Care or Concession Card holders?
The NSW government offers free places on the Safer Drivers Course if you hold a current Health Care Card or Pensioner Concession Card. Apply Here.
Safer Drivers Course Providers (NSW)
LTrent Driving School is an industry-leading provider of the Safer Drivers Course (accredited by Transport for NSW).
The Course is delivered by facilitators and coaches (as outlined in the curriculum materials provided by Transport for NSW) in which they are required to be consistent and meet high-quality guidelines.
Transport for NSW (TfNSW) is the product owner of the Safer Drivers Course (SDC). Any requirement to update or review the course needs to be approved by TfNSW.
Ready To Book Your Safer Drivers Course?
Find a suitable time and venue near you now.